Tuesday, November 30, 2004
About Us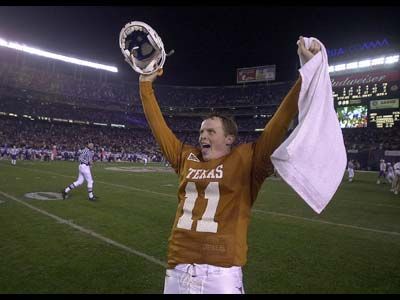 Major Applewhite was a good college quarterback and I'm sure he's a fantastic graduate assistant. He'll probably make a darn good quarterbacks coach before he's promoted to offensive coordinator and finally head coach, where he may win championship after championship. He could do it all before he hits the age of 40.
But one day his luck will turn, boosters will start calling for his head... and this site will be ready.
Questions? Email firemajorapplewhite at gmail.com
Comments:
Unethical internet posters make scandalous, slanderous accusations without a trace of evidence... fact.
Prior to this season, everything I've seen and heard about these 2 coaches -- Robinson and Applewhite -- has been overwhelmingly positive. Robinson really turned around the Longhorn D. (How long it takes to convert Syracuse's O is another matter, but the Orange aren't the only program struggling with it -- it appears that Nebraska is finally starting to come around.)
Give those coaches a chance, and I'm confident they will make Syracuse very happy. Applewhite knows how to analyze a D and beat it. What the challenges have been at Syracuse, I don't know, but fortunately Robinson and the AD at Syracuse aren't as stupid as the creator of this blog. They'll give Applewhite a chance, and he'll succeed.
Robinson was awesome at Texas, and I hated to see him go so quickly. At first, I was sad for Texas that he hired Major, but that was a smart thing to do. (And Dick Tomey also wanted Major to go with him to San Jose State or someplace in CA.)
I expect Major to fully succeed at Syracuse, assuming Robinson gets the chance to turn things around. He'll succeed somewhere, and hopefully he'll want to come back to Texas at the time is right. He'll be welcomed!
Post a Comment
<< Home